The Madden 22 cover is finally here, with Buccaneers quarterback Tom Brady and Chiefs quarterback Patrick Mahomes sharing the cover of the game. Brady and Mahomes were the two quarterbacks in last season's Super Bowl (which Brady's Bucs won handily). Brady (Madden 18) and Mahomes (Madden 19) were also already cover athletes on past versions of the game.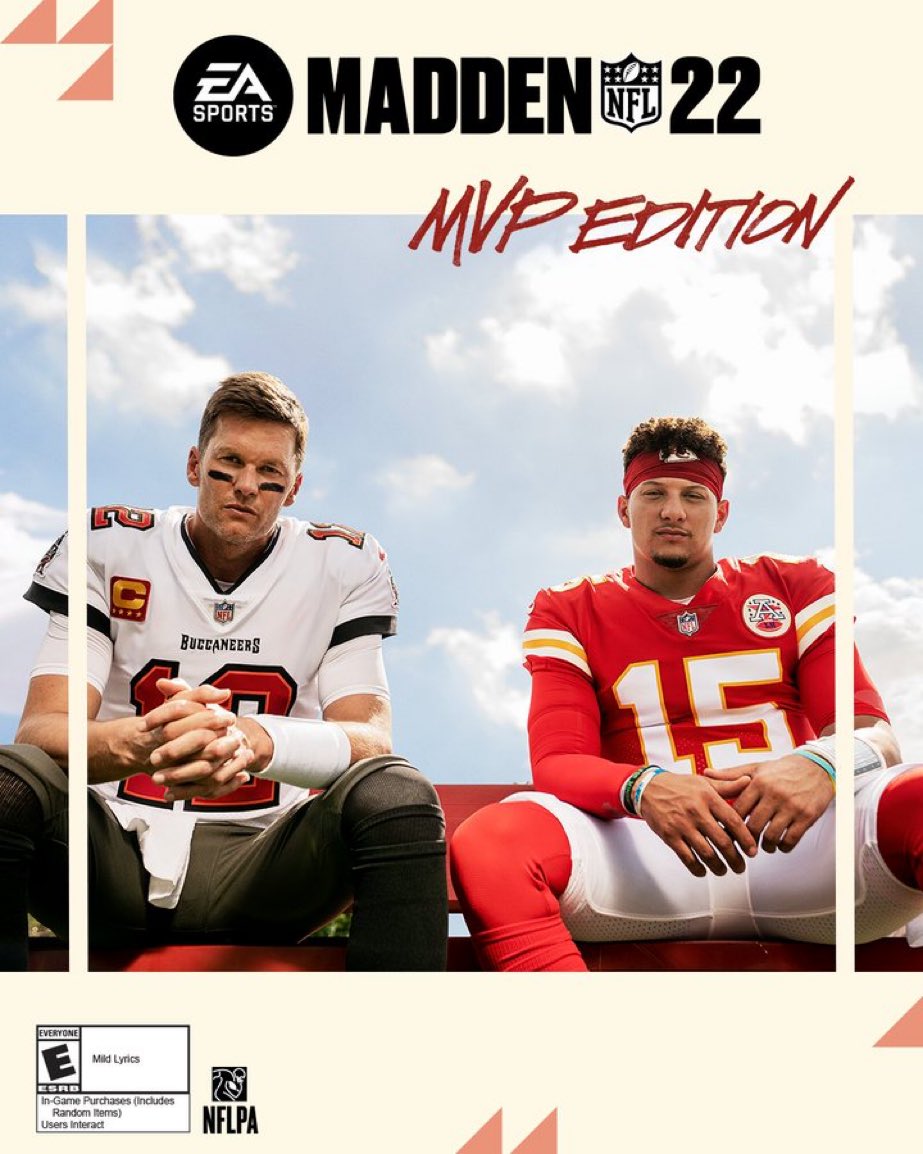 A trailer for the game was also released:
Earlier this week, EA Sports had a teaser featuring former cover athlete Peyton Hillis and two goats, and many thought that meant Brady and Mahomes would be on the cover together. It might be a bit of a stretch to call someone as young as Mahomes one of the greatest of all-time, but EA is probably just worried about selling games.
Not everyone is happy with this idea. Considering that Brady and Mahomes were both just on the cover within the past few years and that there are plenty of athletes (Derrick Henry, for example) that could have been on the cover, this feels almost like a lazy choice to some.
However, Brady and Mahomes are probably the league's most well-known players both in the U.S. and internationally. They are routinely among the NFL's leaders in top-selling jerseys and will no doubt bring attention to the latest video game release when it hits shelves in a couple of months.
A number of gamers are more concerned with the quality of Madden than the cover athlete(s). For over a decade now, many will agree the quality of the game has not improved, largely remaining a repackaged product with updated rosters and minimal upgrades to gameplay or game modes.
We'll see if having two so-called G.O.A.T.s on the cover will change things with the game.
Madden 22 will release on August 17. You can pre-order the Dynasty Edition and MVP Edition versions and get access three days early.